Bone & Tissue Management
ITS DENTAL IMPLANTS® manufactures and distributes a wide range of surgical accessories to support its line of dental fixtures, as well as an equally comprehensive line of surgical instruments, specifically designed for the most widely used surgical techniques in current dental and maxillofacial fields.
SCD Cutters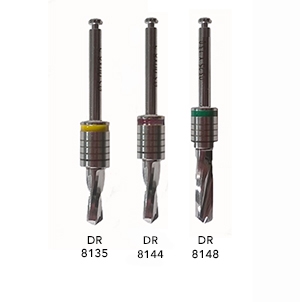 CHARACTERISTICS
The SCD cutter has a calibrated length and represents maximum intraoperative safety for the clinician. The presence of notches on standard cutters, due to the poor visibility of the operating field, creates a constant disturbance for the practitioner.
The SCD cutter is sharper, especially where cortical bone is present. Its 30° angle design allows the cutter to advance into the bone tissue extremely quickly.
Drills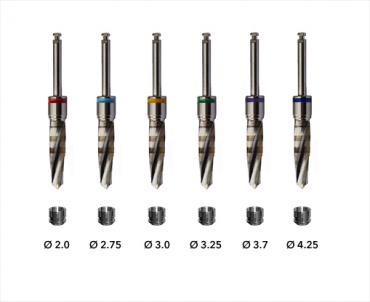 All cylindrical, anatomical, pilot and counter sink drills in the ITS® range correspond to the implant diameters for precise and site-specific preparation of the implant site.
Dynamometric Ratchet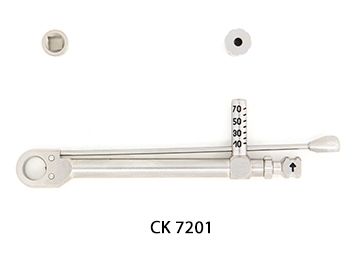 DYNAMOMETRIC RATCHET
Hand-operated dynamometric contra-angle, fitted with a ring nut for selecting the insert tightening torque, from min.10 N.cm to max. 70 N.cm.
Implant micromotor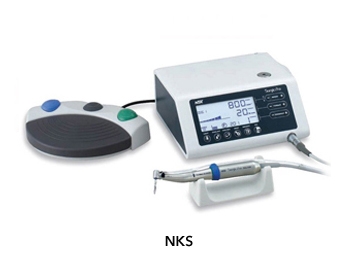 ITS DENTAL IMPLANT SYSTEM® offers an innovative, powerful, reliable and versatile motor for surgery and implantology: selectable power up to 80 N.cm, AHC (Advanced Handpiece Calibration) integrated dual calibration system using both electronic and mechanical devices to ensure constant torque and speed during applications
In addition, a total of 64 customisable programming options (8x8).
Drivers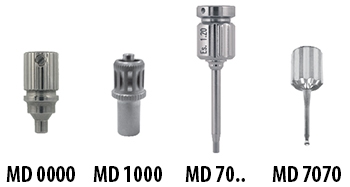 The manual drivers in the ITS® Implant System are made of stainless and surgical steel using state-of-the-art machinery in order to guarantee precision and durability.  Short drivers have an overall length of 17 mm with an 8 mm arm, whereas long drivers are 28 mm long with a 16 mm arm.
SURGICAL INSTRUMENTS
Bone Expander Set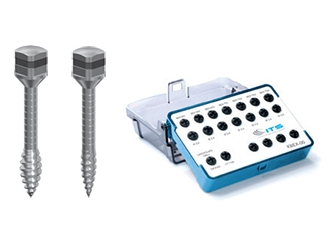 A complete set of bone expanders for the controlled and gradual expansion of atrophic ridges.
K 500 SURGICAL TRAY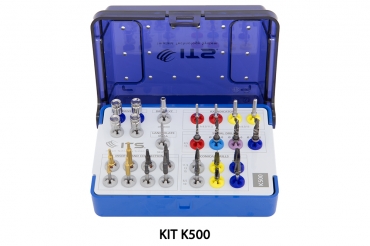 The ITS DENTAL IMPLANT SYSTEM® allows the clinician to work with a single surgical instrument kit, regardless of the implant line used.
K 1000 SURGICAL TRAY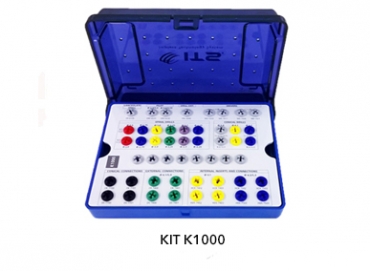 The extended version of the ITS surgical tray.
K 1001 SURGICAL TRAY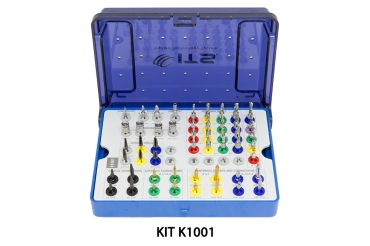 ITS surgical tray with dedicated stop cutters.